Airbnb's Collections are a set of homes highlighted for a specific type of trip or occasion – like work travel, family holidays, or honeymoons. Guests can discover and browse collections on the Airbnb home page, or filter for them in search results.

How will your listing will appear to guests? For most guests, your listing will appear as it normally does in search. Being in a collection does not exclude your listing from getting bookings as it normally would.
If your listing is part of a collection, it will be featured to guests when they search for that particular type of trip. For instance, if a guest is travelling for work, they can filter search results to show only homes in the work collection.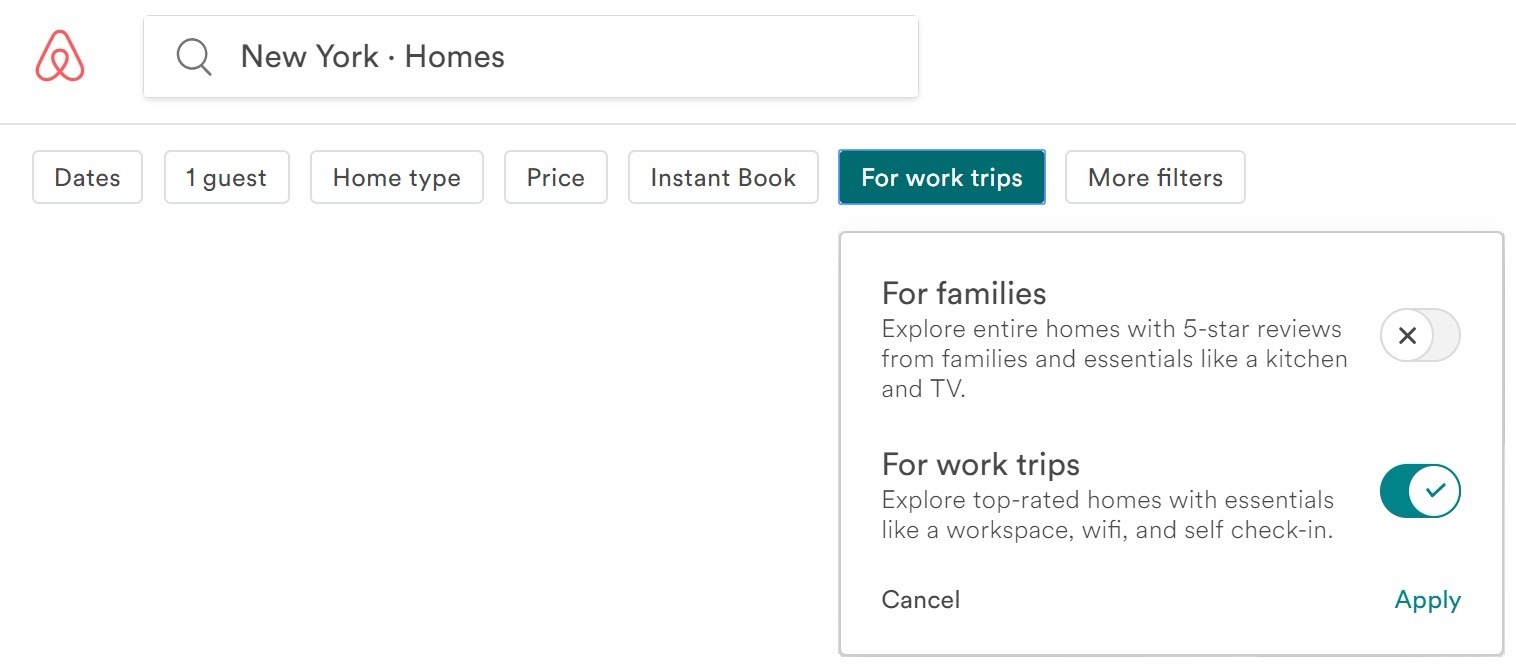 To check if your place is part of a collection:
Login to Airbnb
Click on Opportunities from the menu
Here you will be able to confirm which collections you are a part of, or anything you're required to do to be added to a collection: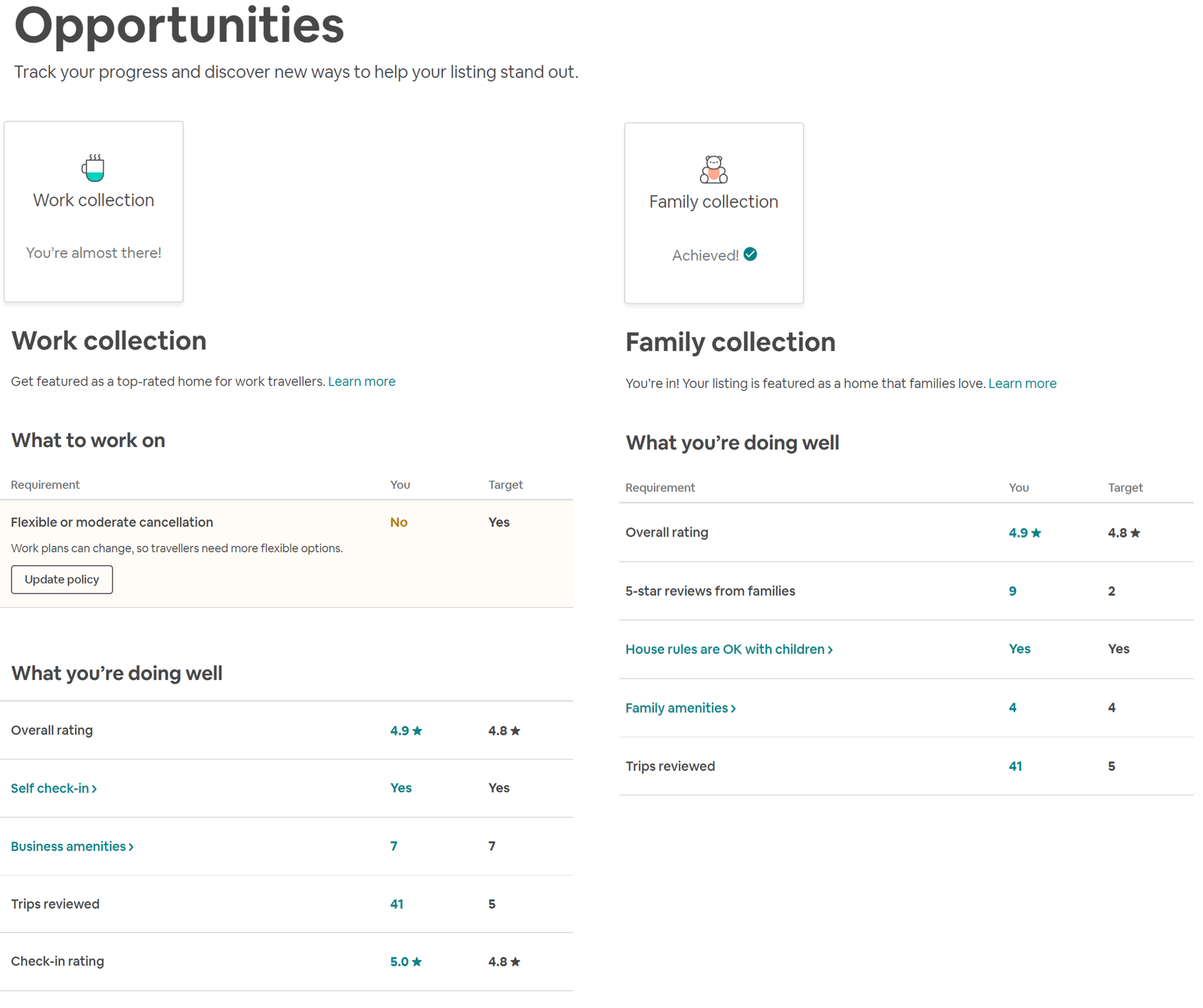 Airbnb listings need to meet the requirements specific to each collection to be included in it. Some requirements are performance-based (e.g. overall rating), whilst some are amenities-based (eg. providing Wi-Fi).
The amenities required for a collection are determined by the needs of guests for that particular type of trip.
If your listing meets all the requirements, it will be automatically added to that collection. Keep in mind that you'll need to continue to meet each requirement in order to stay in the collection. Airbnb may update or change the requirements to qualify for collections at any time.
Listings can be in multiple collections, as long as they meet all of the requirements for each collection.