Timing
You have 14 days to complete your review after a trip has ended.
You'll only see the guest's review from a completed trip after both you and your guest have left a review, or at the end of the 14-day review period – whichever comes first.
Within 24-hours of your guest's check-out, you will be sent an email reminder to leave a review of your guest: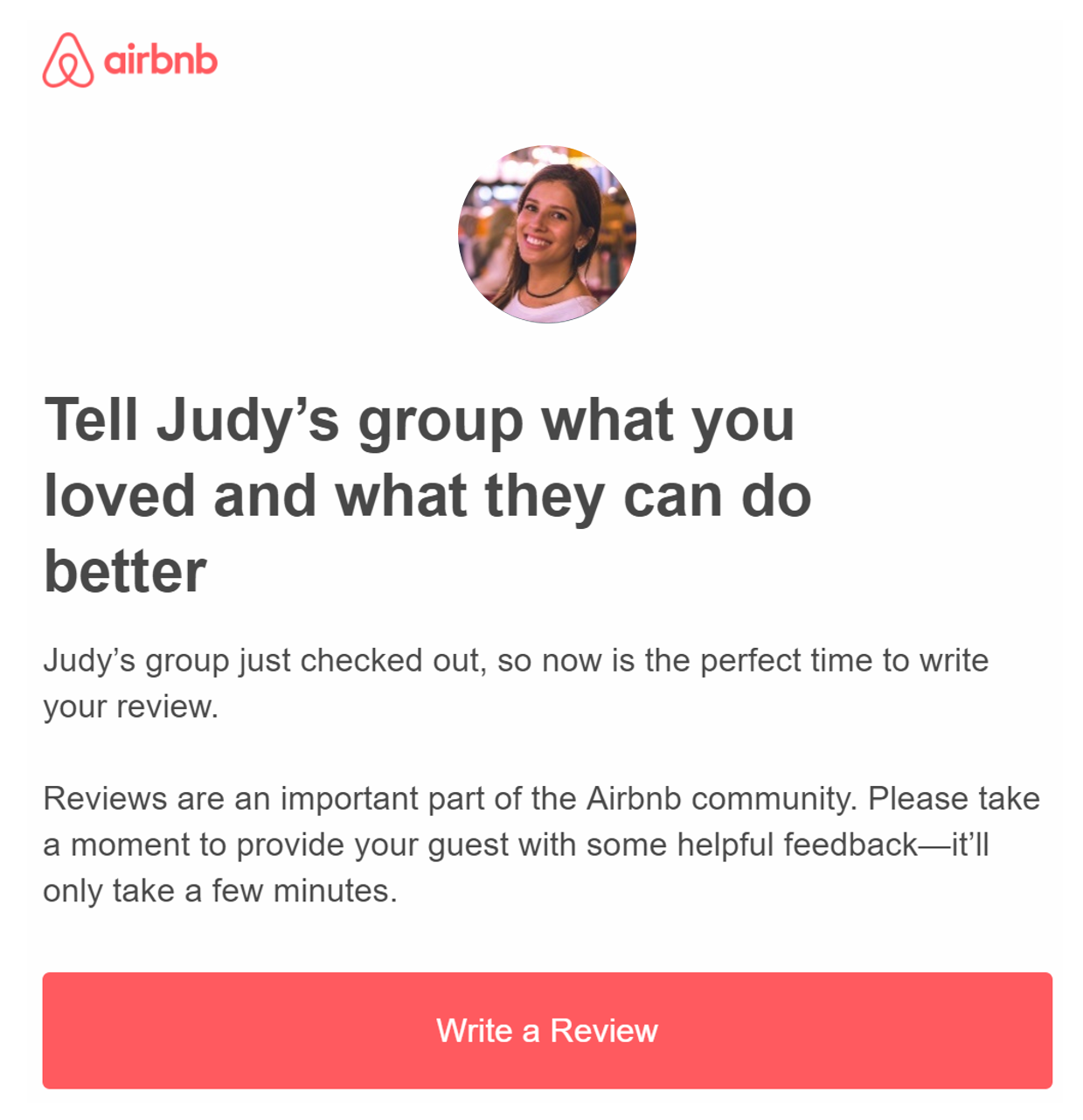 You're encouraged to send a thank you note too that mentions your positive review of them and a request for them to reciprocate in kind should they have had a good time staying at your place.
Being Strategic When Things Went Well...
Clever hosts use the timing of when they leave their reviews as a strategic tactic for increasing the likelihood of receiving positive reviews.
The more time that passes between a guest's stay and their submission of a review, the less likely they are to remember all the little things that they enjoyed. Moreover, the less time that passes, the more likely they are to explain in great detail and specificity all of the things they enjoyed throughout their stay.
Therefore, when a problem-free trip has finished, ensure that you submit your review of your guest as soon as possible. Upon doing so, the guest will receive an email notification that their host has submitted a review: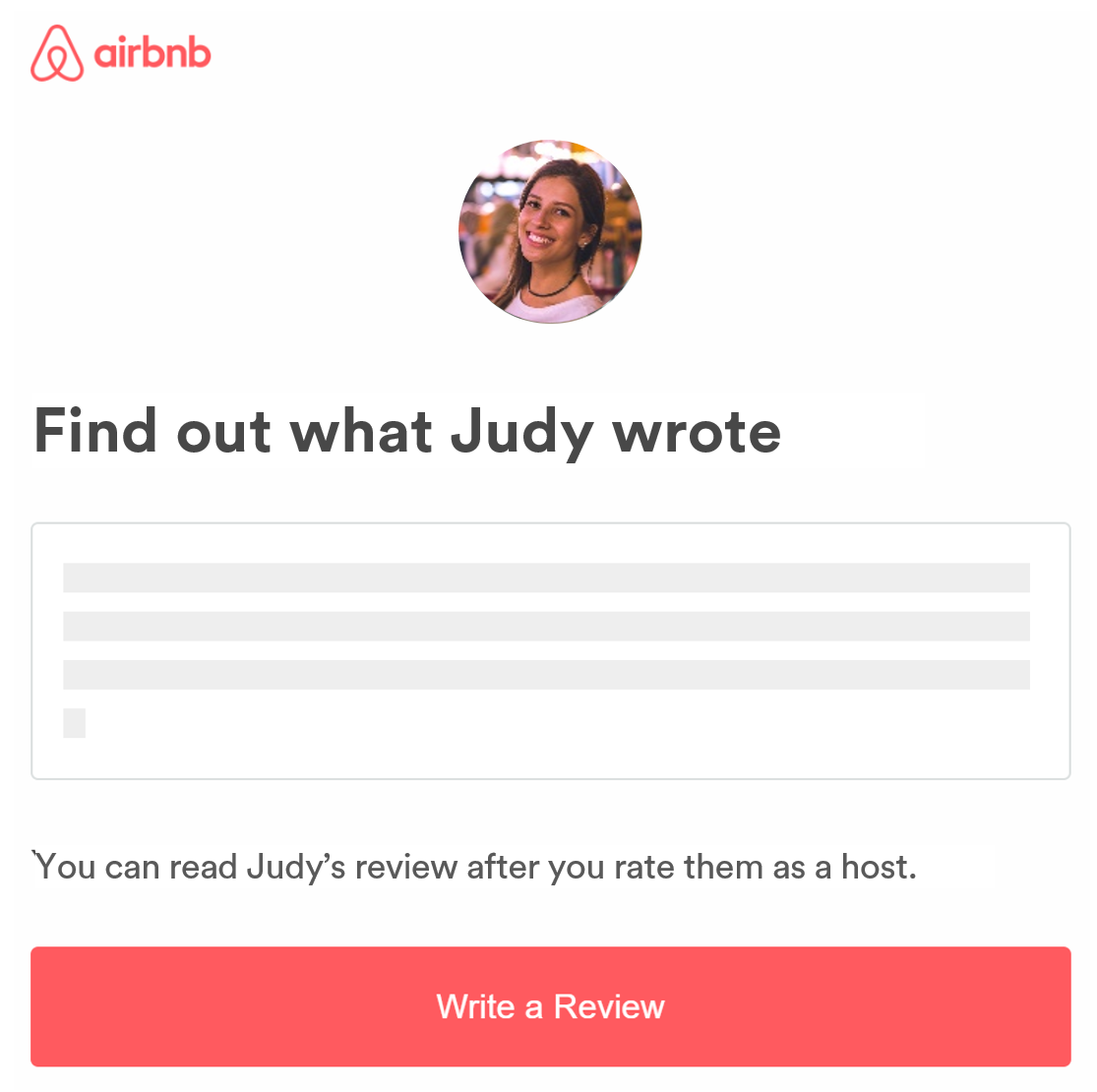 Many guests will also be intrigued to find out what you had to say about them, and the only way they're able to find that out (without waiting out the 14 day review window) is to submit a review of their own.
Being Strategic when Things Didn't Go Well...
Clever hosts also appreciate that the opposite also applies when leaving reviews.
If there were problems or any obvious dissatisfaction by your guest, the smart thing to do is to not submit a review at least until the guest has done so themselves. This way, you will not trigger the automated notification being sent to the guest that tells them you've completed your review of them, to which they will then likely complete their (negative) review of you.
Your best hope is that they will simply forget to review you at all and consequentially help you 'dodge a bullet'.