The Guest's Perspective
Below is a sample listing from a search for a place in New York for one night. It quotes a price per night of $100. When a prospective guest visits the listing page, they see a line item breakdown of the total cost: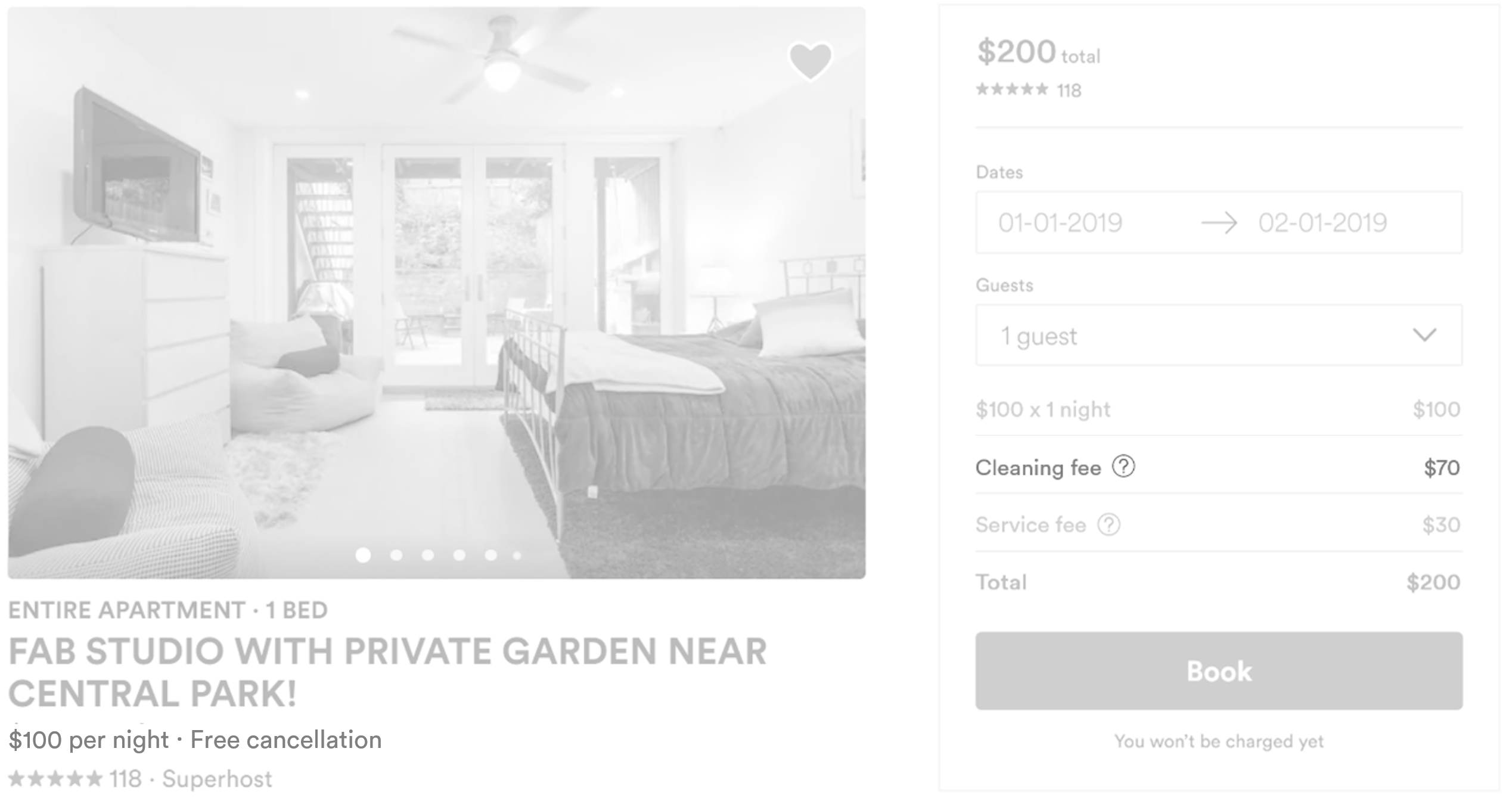 Suddenly, their $100 a night bargain has become a $200 burden.
If we compare the total cost for a 1-night vs. 2-night vs. 3-night reservation, we can see that the cleaning fee represents a larger share of the total cost for shorter stays:

The key takeaway here is that you should not over-charge with your cleaning fees.
Over-charging with your Airbnb cleaning fee may scare off potential guests that would otherwise be interested in your place at a more reasonable price.
Whilst the length of a guest's stay is outside of your control, the cleaning fee is not – it is determined entirely by you.
Therefore be aware of the dangers of inflating your cleaning fee as a means of making a quick buck. Even though you may get away with charging more than the cleaning actually ends up costing you, the additional income you'll receive needs to be weighed up against the risk of losing prospective guests that perceive your place as too expensive and never end up booking.
Additionally, guest perceptions that they're being taken for a ride through an exploitation of the cleaning fee may be enough to scare them off consideration of your place when deciding where they want to book.
In addition to keeping things honest, rarely will a small inflated cleaning fee justify the lost income of additional bookings that would otherwise have come through, but never eventuate.