The incredible hole-in-the-wall sandwich shop tucked hidden away in that narrow lane may be your local go-to lunch spot, but remains unknown to all but locals.
Many guests will not be from your city, and almost none will be from your local neighborhood. Guests will rarely know the local 'go-to' spots that you most likely know like the back of your hand. After all – it's your local area and these are the places you likely frequent all the time.
Good Airbnb hosts adopt the role of the concierge at the front desk of a hotel – able to assist guests by providing answers to their most frequently asked questions.
And the good news is that more times than not, these questions are very commonly the same…
I'm looking for a good bite to eat. Where should I go? Any standout dishes on the menu?
This is such a big city! What sightseeing attractions should I check out?
I'm sick and need cold and flu medicine. Is there a 24 hour pharmacy?
I'm craving a good cappuccino. Does that exist around here?
I need to keep the kids happy. Any ideas?
Guests often choose to stay with Airbnb hosts largely for their ability to provide these insider tips and use their local knowledge to answer questions like the ones above.
Airbnb provide hosts with the ability to proactively answer these questions by creating local guidebooks they're able to make available for their guests. These guidebooks showcase the best that their neighborhood has to offer and helps their listing stand out from the competition.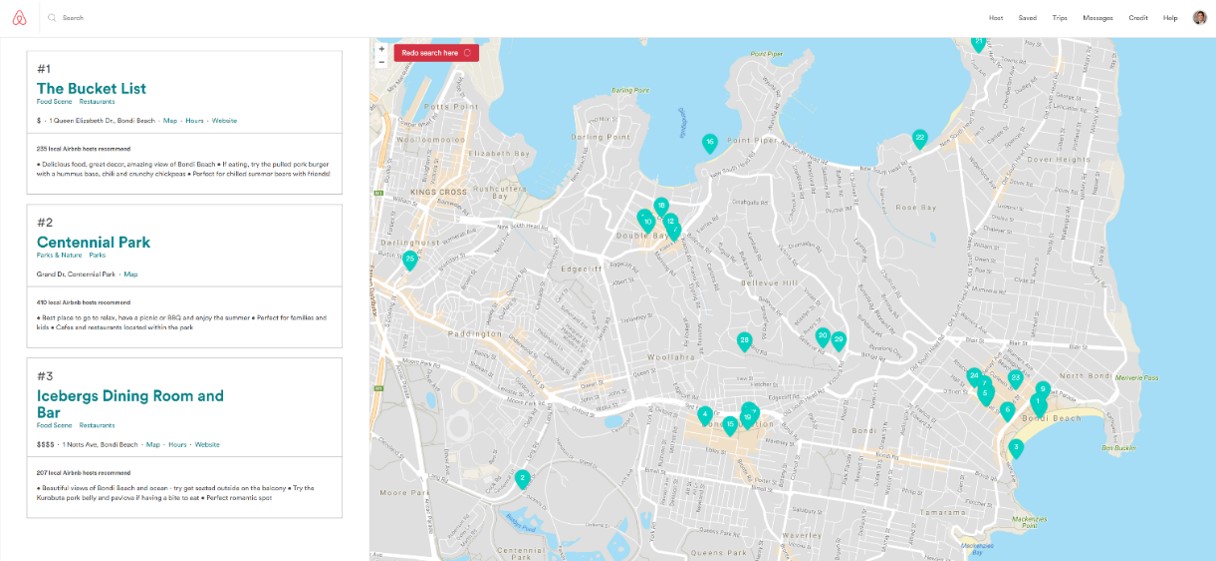 Your guidebook is publicly displayed on your Airbnb listing page (even before guests book your place).
You're also able to print your guidebooks and make them available to your guests in hard-copy format for their arrival at your place.

Airbnb guidebooks represent one of the easiest ways of impressing guests and providing them with a great experience when staying at your place.
Airbnb guidebooks enable you to show-off your knowledge of the local area, reinforce your credibility as an Airbnb host "in-the-know", increase the likelihood of receiving reservation requests, as well as maximize the prices you're able to command from guests looking to stay in great spots with reliable hosts.
The key to building a virtuous cycle of increased bookings is through receiving positive reviews. And there's no quicker shortcut to receiving positive reviews than providing your guests with a guidebook of your local area since communication, location and value represent half of the review criteria that a host is assessed against: Guidebooks demonstrate a communicative host, living in a great location, providing valued guest experiences.
Finally, the beauty of an Airbnb guidebook is that you'll get your mileage from this small investment by reusing it with all future guests, despite only needing to build it once – a big return from a small investment. As a low-cost, time-minimal investment, building an Airbnb Guidebook truly represents the 'low-hanging-fruit' of your Airbnb success.