Instant Book is a booking setting that lets guests who meet your requirements automatically book your space. If you enable the Instant Book setting, guests do not require your approval before they're able to book a stay at your place.

Airbnb's Instant Book feature was introduced to replicate the ease, speed and seamlessness of booking a hotel room. Airbnb therefore frequently prioritize Instant Book listings to prospective guests.
Since by default many hosts have a natural preference for actively vetting the guests that stay in their homes, Airbnb needed to ensure that hosts saw the value in utilizing the feature to win them on-board. Instant Book provides the following benefits to Airbnb hosts:
Convenience: Allows you to book guests without needing to respond to each request
More guest interest: Guests can filter to search only for Instant Book listings. Instant Book listings are more popular with guests since they're able to more seamlessly plan their trip
Earn more reviews: More bookings equals more opportunities to get reviewed. And more reviews equals increased credibility and value
Search placement: Airbnb give priority placement to Instant Book listings in search results. It also positively affects your response rate, which will also improve your listing's placement in search results
Gaining Superhost Status: Instant Book can help you reach Superhost status by maintaining a high response rate – one of the requirements for becoming an Airbnb Superhost
Reduced management costs: Your time is money. Instant Book significantly reduces the amount of time you need to invest in communicating with guests prior to bookings, translating into increased profitability for you
Before being able to use Instant Book, Airbnb require the following from every guest looking to utilize the feature:
Confirmed email address
Confirmed phone number
Profile photo
Explanation of trip purpose
Number of people on trip
Agreement to house rules
Payment information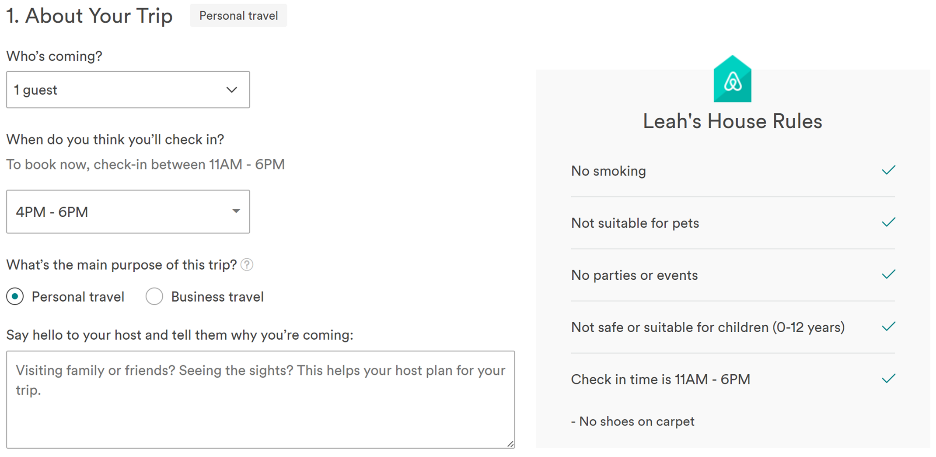 You have the option of adding additional requirements, which include also requiring guests to have provided Airbnb with a government-issued ID and/or endorsements from other Airbnb hosts.
To activate Instant Book:
Login to Airbnb
Click on your listing
Click on Booking settings from your listing's menu
Click the Edit button for the How guests can book section
Select Guests who meet all your requirements can book instantly. Others will need to send a reservation request
Click Save

Instant Book will apply to all available dates on your calendar.
Once Instant Book has been activated, you'll see the Instant Book lightning bolt icon on your Listings page:

Despite all of its benefits, Instant Book is not without its risks or complications. It is also not always advisable for hosts with limited experience on Airbnb. Before deciding to activate Instant Book, ensure that you understand the risks involved and follow simple steps to mitigate those risks.
The most effective strategy for mitigating the risks associated with Instant Book is simply communicating as much information about your listing and expectations upfront through a detailed listing that eliminates surprises for any prospective guests.
If you decide to activate Instant Book, monitor your profitability and time investment both before and after having activated it. Ensure that the feature helps, not hinders, your investments in Airbnb; and make decisions around its continued use accordingly.
The following are some of the risks associated with the Instant Book feature and recommendations for mitigating them.