They say that a picture tells a thousand words, and Airbnb is no different. Including photos of all the spaces a guest can use helps them imagine what it'll actually be like to stay at your place.
Your photos are the first thing prospective guests look at and are frequently the decisive factor in determining with whom they wish to book.
Listings with bad photos will struggle to even stand a chance. And the best copy in your listing descriptions will count for nothing if your photos aren't appealing enough to make them want to learn more.
Compare the following example listings: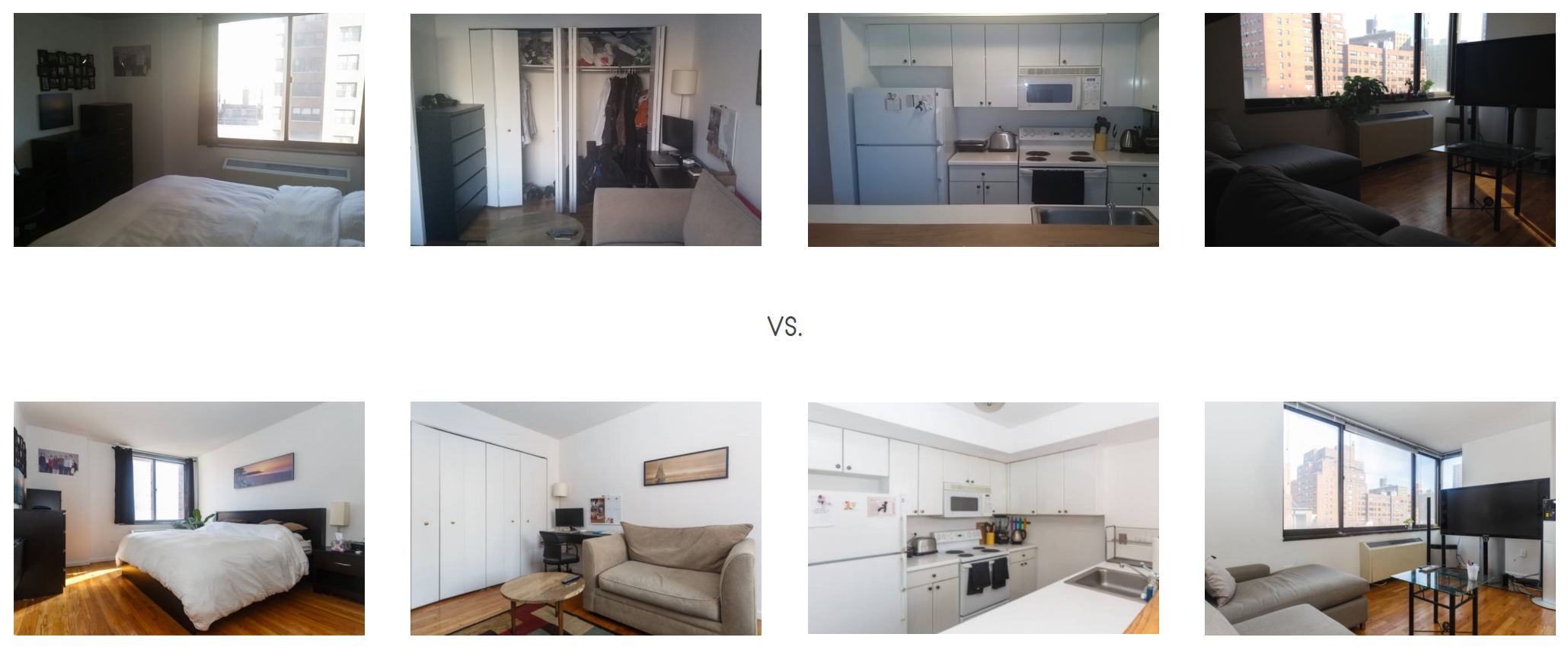 Which listing would you prefer to stay at? Guess what… they're the same place!
Having professional-grade Airbnb photos from day one is therefore highly recommended. This becomes especially important with the knowledge that many of your competitors have all but likely already done so themselves.
Airbnb listings with professional photos tend to get booked 24% more often than listings without professional photos.
Airbnb offer hosts the option of a paid professional photography shoot for their homes, providing them with at least 12 photos of their space.
The shoot varies in price depending on the size and location of the home. Hosts receive a quote online prior to committing to the service. Once Airbnb match the host with a photographer, the shoot is scheduled directly with the photographer.
After the shoot, the review process can then take up to a month. Hosts can still list their space with their own photos while they wait for their professional photos. Once the photos are approved, Airbnb will deduct the total cost of the photo shoot from the next scheduled payouts until the full amount is collected.
Airbnb listings with professional photos tend to earn 40% more than other listings in their area without professional photos.
To get a quote and schedule a professional Airbnb photo shoot for your place, visit www.airbnb.com/info/photography.