Profile Photo
All hosts are required to have a profile photo. Make yours count!
Airbnb enable you to upload multiple photos, although only the first will be your designated profile photo.
There are many perspectives on what the critical ingredients are of a good profile photo: Some say don't look too formal, whilst others say don't be too casual. Some say surround yourself with friends and family, whilst others insist you should be the only one in the shot. Some say to show yourself amidst a fun environment, whilst others say not to let your surroundings dominate the focus of youin the picture.
Airbnb encourage uploading frontal face portrait photos that clearly show your face. But aside from this basic guidance, what's the right approach?
The reality is that the right approach is simply to avoid the wrong approach. And the wrong approach is anything that detracts from building trust and confidence with prospective guests.
Your profile photo needs to instill a level of trust and confidence in guests that are yet to meet you and see first-hand how great you actually are. How you go about achieving this can be done in a multitude of different ways.
To make the point, take a look at the photos below…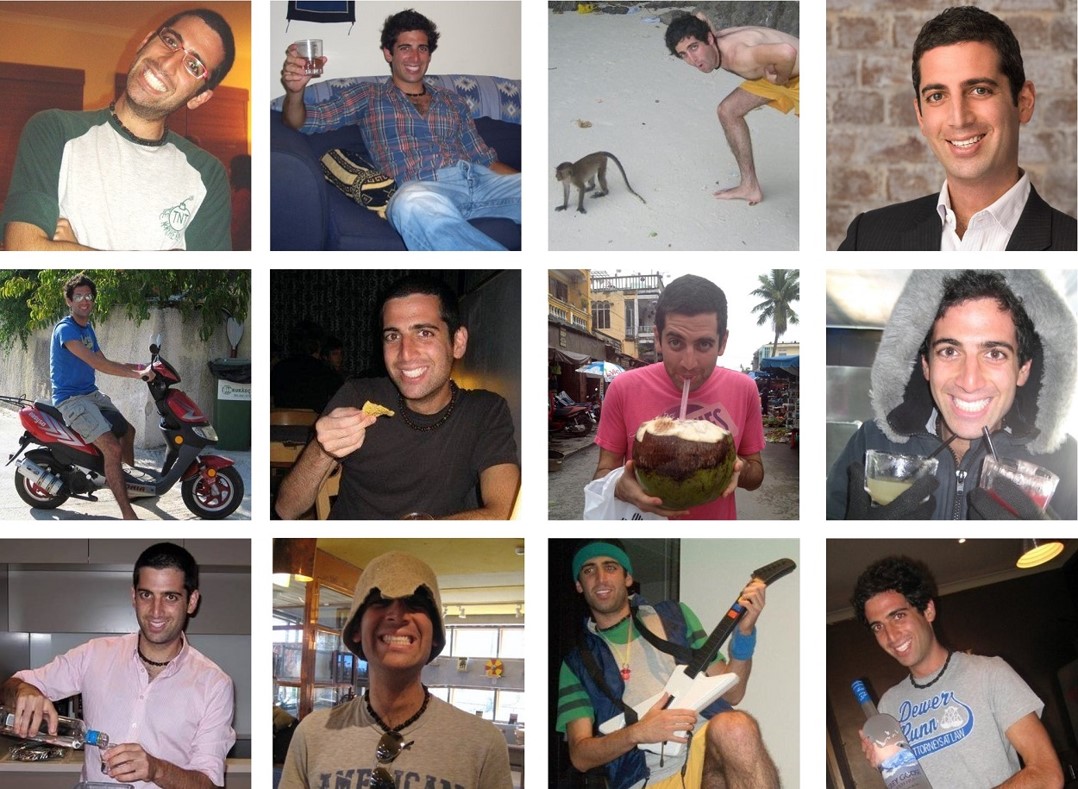 From these photos, ask yourself… which of these hosts' homes would you feel comfortable staying in, and which would you not? (HINT: They're all the same person!)
Did some of the photos invoke trust, likability and rapport whilst others invited doubt, worry or concern?
Repeat this exercise, and for the same photos, pretend that you are now a...
Business person
Gap-year backpacker
Senior traveler
Did this change your level of comfort with the potential host? Probably so.
What this should highlight is the overarching need to be conscious of the type of guest you're trying to attract and ensuring that your profile photo creates the necessary level of trust required for them to then book.
To edit your Profile Photo:
Login to Airbnb
Click on your account profile photo in the top right corner
Select Edit Profile
Select Photos from the menu on the left
Click the Upload a file from your computer button